Days of Summer Past…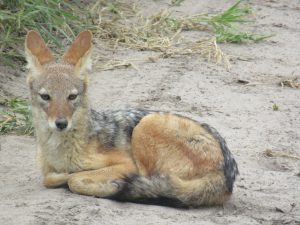 ¨Shall I compare thee to a summers day?
Thou art more lovely and more temperate
…
But thy eternal summer shall not fade,
Nor lose possession of that fair thou ow'st¨ – William Shakespeare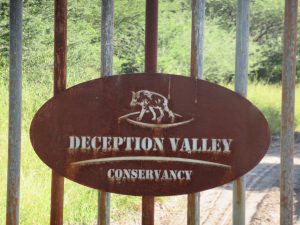 Summer… So many charged, enthusiastic and exciting ways to describe this incredible season. And, what an absolutely breathtaking summer we had at Deception Valley Conservancy! For many of us, especially in the Southern Hemisphere, summer means vacation, festivities with family and friends, together with the intense hues nature´s palette has to offer. The Kalahari definitely provided a sweet and sensational experience!
With the calendar summer officially being over, we would like to share with you some of our greatest moments, and in which way the Kalahari, yet again, took our breaths away. One would think of a semi-desert area of being almost as dry as a desert, but believe me, we were properly deceived this season. The tropical storm Eloise did indeed contribute, to the astonishing amounts of rainfall the entire Botswana had, however, it was not her doing alone. Deception Valley Conservancy had an unbelievable amount of about 700mm so far for the season, providing flora unimaginable for the normally harsh environment. The blessed rains turned the semi-desert into an oasis out of this world! In some areas you could easily believe that you are in a tropical region, with all the bright green creepers, and exquisite flowers.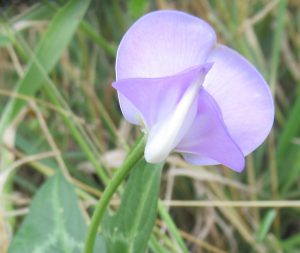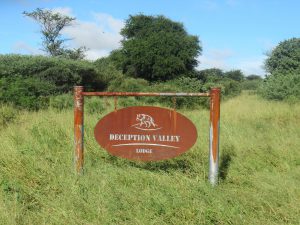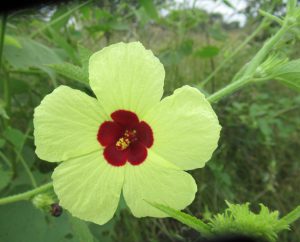 Having an abundance of food and water available, the animals were and still are in pristine condition. For some with bellies slightly bulging, there was a bit too much overindulgence of the sweet, lush grass I would say. Others, are simply in a summer glow of carrying a little bundle of joy. Bird species not resident all year around, provide any avid birder with a thrilling experience. From the Golden Bishop, Knob-billed duck to the Abdim´s Stork. It is just amazing, how they rush to the region, when water is abundant. Not to even mention the African Bullfrogs and Bubbling Kasinas, who provide every evening with a ever relaxing lullaby.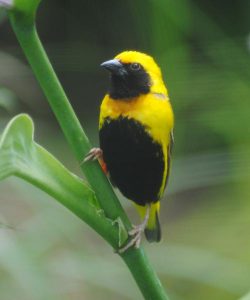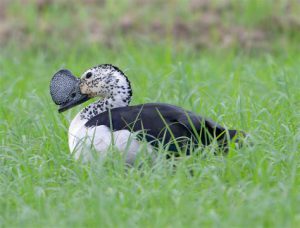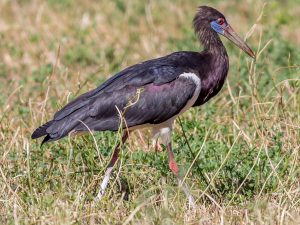 The green carpet of popular grasses like Blue buffalo, White Buffalo, Finger and Signal grass, does however provide an intriguing challenge to find predators. But all of you that have experienced a Bushman´s tracking abilities, would know that no challenge is to big for them. After all, they are masters in surviving and knowing the Kalahari. One particular day, we decided to venture out far and wide into the conservancy. We didn´t expect to see any predators with the foliage being so lush. But soon, Tshota, one of our very famous trackers, and Braam, the founder of Deception Valley Lodge, proved again that they are truly a mean team. The two of them perform miracles together, and create the richest memories.
Braam and Tshota were tracking these majestic cats for a while on the road, when suddenly, the tracks mysteriously disappeared into the vast plains. We admired their tremendous bravery, of going after the lions on foot. Soon they came back to the vehicle with the exciting news that they have found them. We went off road to pursue an exuberant experience of seeing the popular Black-maned Lion…
And then, there he was in his full glory! A bit shy, but we got a beautiful view of the King of the Kalahari. We are not sure how long he has been in the area, since we haven´t seen him before, but do hope he stays around.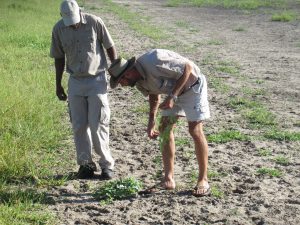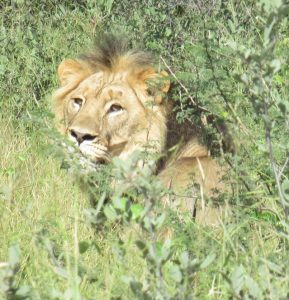 One of the activities that brings us utmost excitement, are the renovations of Deception Valley Lodge. Everyone is in full blast to provide you an exquisite, luxurious safari experience. The new lodge area itself, speaks of summer in it´s own unique way. With rich teak colours, brass fittings, providing a golden glow of the sun, and mesmerizing blue tiles, you will surely be carried away to another world. Bart Kramer and Jamal Attari, owners of the lodge, have done an absolutely outstanding job so far. Creativity, dedication and hard work flows through their veins and they are truly artistic masters at work.
One of the carpenters, especially had an ever-lasting memory. One particular morning, he decided that, early bird catches the worm, however in this case it was a leopard! When arriving at the main area to start a day of rewarding work, he was surprised by a female leopard already utilizing the lodge for a relaxing experience. Note, that there haven´t been doors yet, hence why the leopard was inside the lodge. Luckily for them both, there were many exit points, so no confrontation took place. A fright he definitely got, and the adrenaline certainly rushed the whole day.
With all this we will be going into Autumn. Do not be fooled by Autumn, because its rich natural colours of red, orange and yellow, together with calming breezes, and clearing nightskies, brings a new profound love. Something different, something beautiful! We have big plans and exhilarating experiences to look forward to in the next few weeks! From re-opening the lodge to introducing more general game, among Impala, Zebra, Eland, Blue-Wildebeest, Red Hartebeest, Gemsbok and Ostrich, and game species that occurred naturally here in years before, for example the inspiring and energized Springbok. So keep a close eye on our social media and newsletters for delightful updates.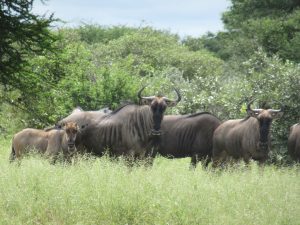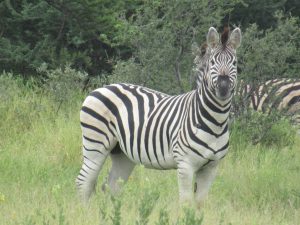 With a Yellow-billed Kite swooping over my head for the past hour, it is time to close the laptop and go back to admiring the tranquility, serenity and solitude that the Kalahari provides.
Remember to embrace Autumn and share your summer memories!
Janie Swart
General Manager